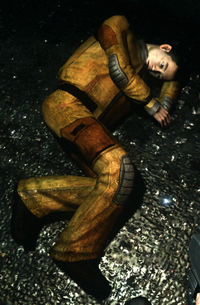 Thor was a male inmate at Butcher Bay Single Max area. He is never seen possibly because in lock down, until prison yard riot, when Riddick turned the corridor to the pit he saw Thor in a pool of blood and asked to put him out of his misery.
Appearances
Edit
Ad blocker interference detected!
Wikia is a free-to-use site that makes money from advertising. We have a modified experience for viewers using ad blockers

Wikia is not accessible if you've made further modifications. Remove the custom ad blocker rule(s) and the page will load as expected.